We help photographers of all stages from newbies to advanced Pro'sTo generate more income from the same or less work in the shortest time frame and in a way that's easier than falling off a logEven if you have never sold a picture of ANY thing to ANY one or any publication before and you wouldn't know where to start! We help seasoned Pro's maximize their effortsWe help everyone to understand how to effectively market their work and generate sales that would not have happened anywayThese lessons will make it happen better at a lower cost and quickly as well making the whole process easier to understand and implement!
If I were starting out again this is just what I would want right now….
So this is how I helped and continue to help loads of people I know and new friends I never knew I had! This is like a mind grenade just went off inside the members area and all the knowledge and marketing tactics that I have both used and seen used by others got exploded onto a crap load of web pages.All my best marketing knowledge and information is being laid down here inside this membership site for anyone but especially photographers to access. I have aimed this information specifically at photographers because that's my passion and my love just like many many folks out there we all love to take pictures.
But what I like the most from photography is the pleasure it brings and for me its the pleasure that MY pictures bring to other people.One of best feelings and a great motivator is seeing one of your own pictures or even group of pictures published in print and then watch someone else look at the picture and go whooooaaa! its almost as good as being at the birth of my kids ( 2 girls ) just brilliant……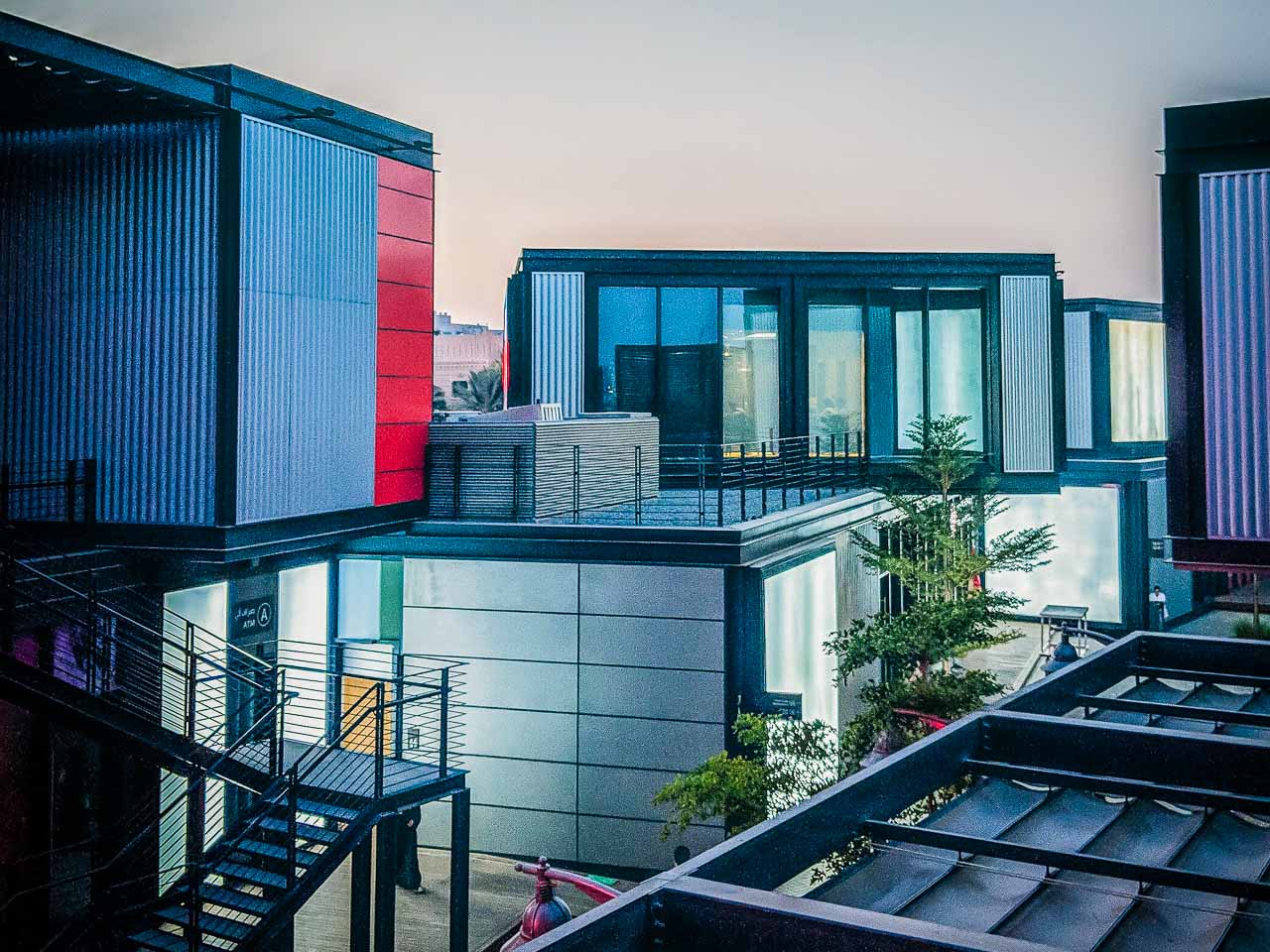 your photographic career
So here you can learn how to become a freelance photographer and discover how to start a photography business and work at home with access to stacks of information in our members area and on going video lessons updated with new lessons and tuition every month.This could be the start of your new photojournalism career or your sports photography career or your wedding photography career let me show you how! There are many options!Stop looking for freelance photography job openings and other jobs in photography because all the information you need is right here to get a head start on making extra money or a great income from photography!If you are like most photographers you've spent ages searching around for the best ways to sell pictures or just make some money from your photographic work many folks spend ages looking around for more and more ways to make it happen to start the money coming ….
But with so many things going on and the actual process of taking pictures editing arranging prints talking to customers making sales and then there's all the marketing in the first place with all this to think about folks are still searching for more information but I ask you when was the solution to having too much to do already ever having more to think about I mean if you feel that you need even more things to do or try then this system is for you but this is just part of the whole story…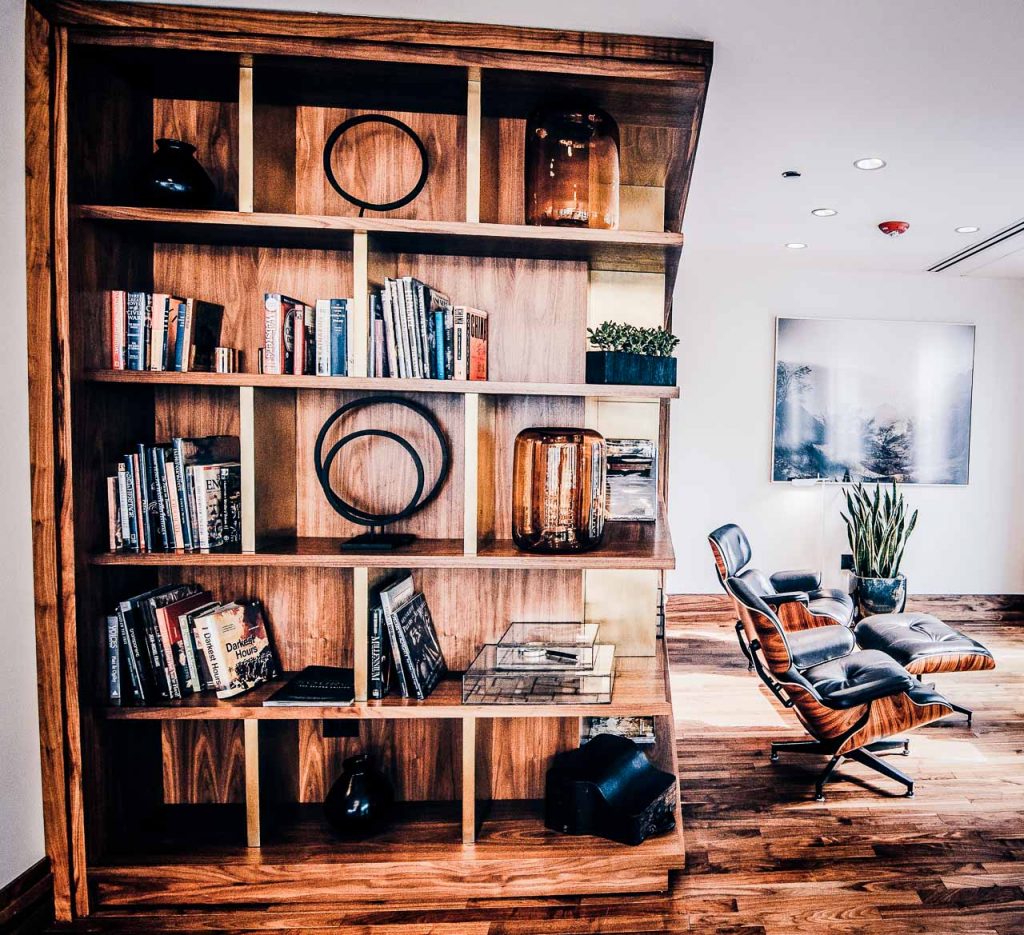 get focused set targets
So the purpose of this introduction is to give you an insight into what you really need to help you get focused set targets learn and understand what you really need to move on with your photographic career and then have access to some of the best pre done marketing materials and templates that you can customise for your use to get you up to speed as quickly as possible.
Experience true freedom and become self employed! If you are really serious I will show you how to turn this into a business! because despite what you may have heard a business is not working for yourself…I will show you the difference between being self employed and having a real business because believe it or not most people don't understand the difference and there is a world of difference between being tied into your work and having the situation where the work and your income is not totally dependent on you.
Photography jobs
This system is suitable for a wide range of people from young to old new mothers with young babies people in full or part time jobs retired or semi retired students and grandparents. I can show you how you can make additional income at any stage of life from photography and have a great time doing it. Photography jobs do not need to be out of reach for anyone. Become a photographer and get a massive head start on making an income from photography working from home full time or part time the choice is yours all the information you need is right here to get a head start on making extra money or a great income from photography!
And as a natural course of events your own pictures and holiday snaps will improve dramatically as well learn while you earn its the best way!Don't pay High tuition fees to get a photography job! Most courses are aimed at taking pictures if you need that great but this site is all about teaching you how to turn your work and your skills into cold hard cashDiscover my proven way to catapult you into becoming a professional freelance photographer! create your own photography career!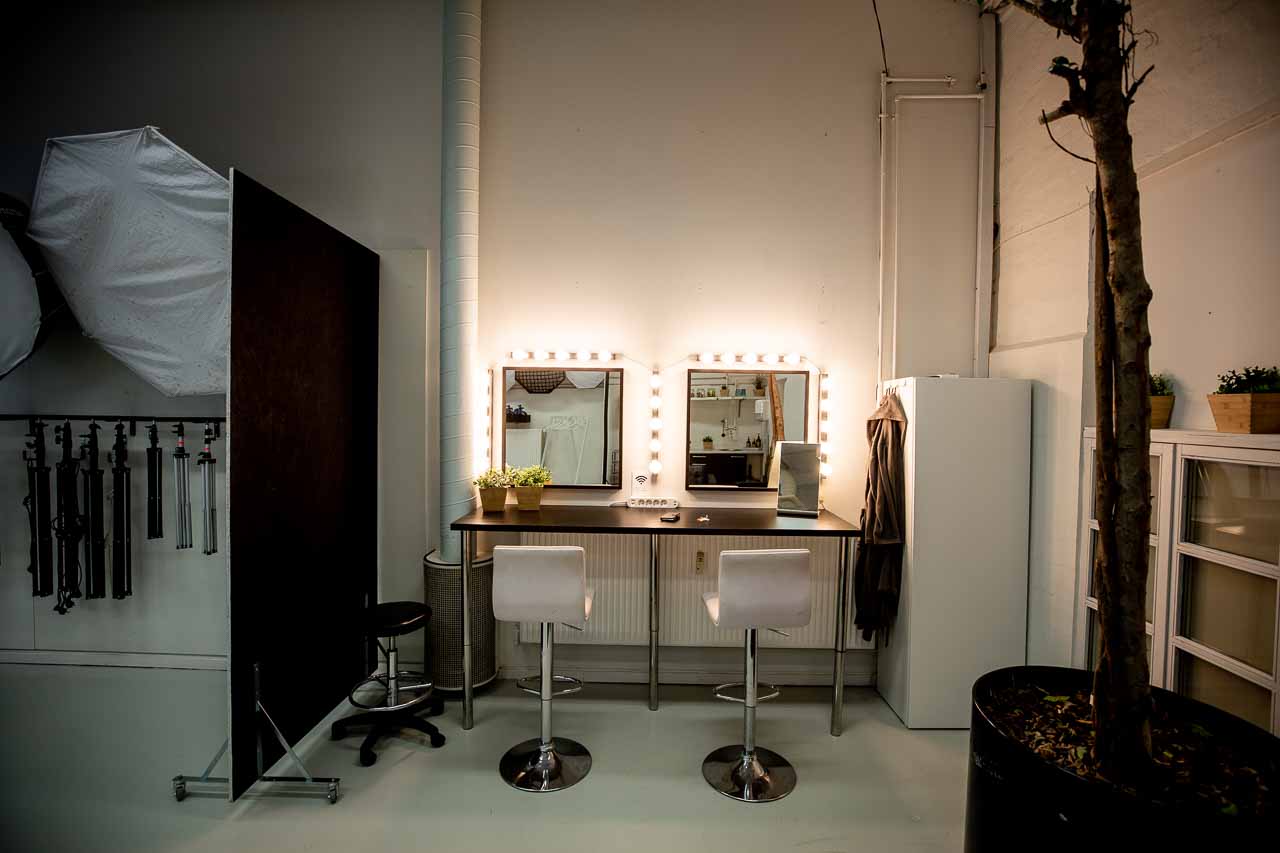 My photography jobs system is 100% GUARANTEED!
These tactics and strategies actually work I use them myself they are not ideas not theories they actually work!Don't bother with 2nd rate cheap reports the real information you need is here! I've done it so can you. It took me 14 years I can show you how to do it in a fraction of that timeDiscover how to earn a residual passive income for years after you've taken a picture discover how to earn money from your pictures for years to come.
Finally I had enough I was determined to do what I loved doing and get a life. I finally took the plunge gave up my company car hard work paid holidays paid sick leave and threw in the towel. With determination it wasn't long before I was working as a commissioned photographer!I made mistakes (plenty to start with,) If I had known the tricks and pitfalls back then I would have leap frogged into another income bracket altogether.
Suddenly I was on my own relying on my own skills as a photographer to earn an income pay the mortgage and feed the kids. Now 14 years later I have semi retired from photography have developed other business interest's and I am ready now to pass on the benefit of my experiences to you.
My new goal is to get even more pleasure and enjoyment from teaching others how to have as much fun and enjoyment doing something that really doesn't seem like work at all. I have detailed a step-by-step guide to show you how I did it and how others have done the same. There are plenty of people making a good income from photography and you can too!Its a sad situation in today's work environment that the vast majority of people go to work because they have to. Its worse because most people also dislike either their job or people they work with.
We have all been ether at some stage. Statistics show that one of the most common reasons people change jobs is because they have a dislike or a disagreement with a work colleague or boss! How crazy is that.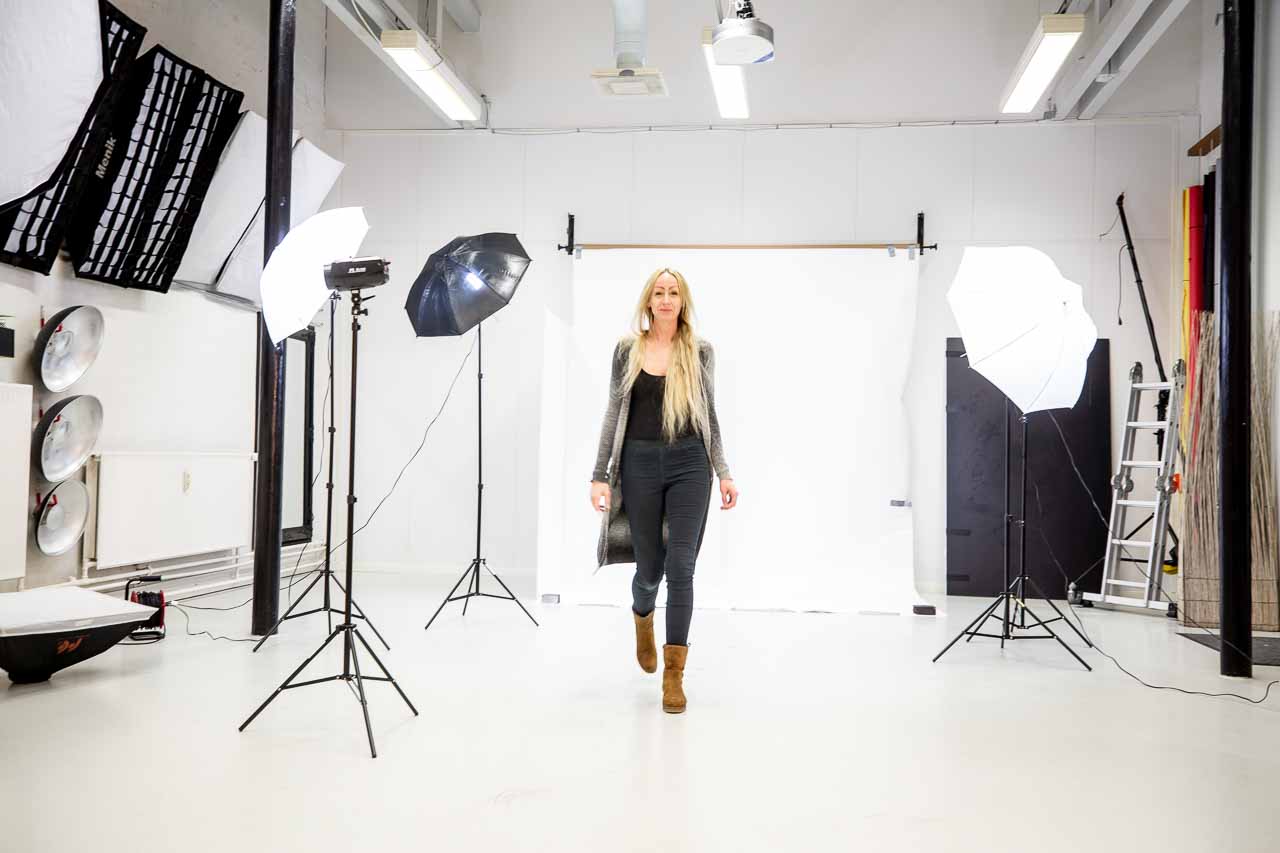 This is not one of those systems where you could easily find the information on line your self.
This is because the main users of images and photographs are commercial companies that produce printed material, such as magazines and newspapers of which there are millions especially if you include all the trade & industry publications.
There are of course billions of images online, on the Internet, but you will not find a great source of income selling your images for use on the Internet. They certainly can sell online for use in printed material and my system explains this in more detail and tells you how to do it without loosing possible sales from people just copying your images.
And of course another large aspect of photography is the personal side, such as weddings, parties and social events. My system will show you how to maximize the possible profit to be had from such events and get exclusive access to be the only or preferred photographer at popular venues.
This is a real world business that can be enhanced by the internet and with email capability the whole can be your market place.
So read on and discover how to create a new life for yourself, one that gives great rewards, a fantastic sense of achievement and is great fun as well. How many other jobs give you all those benefits?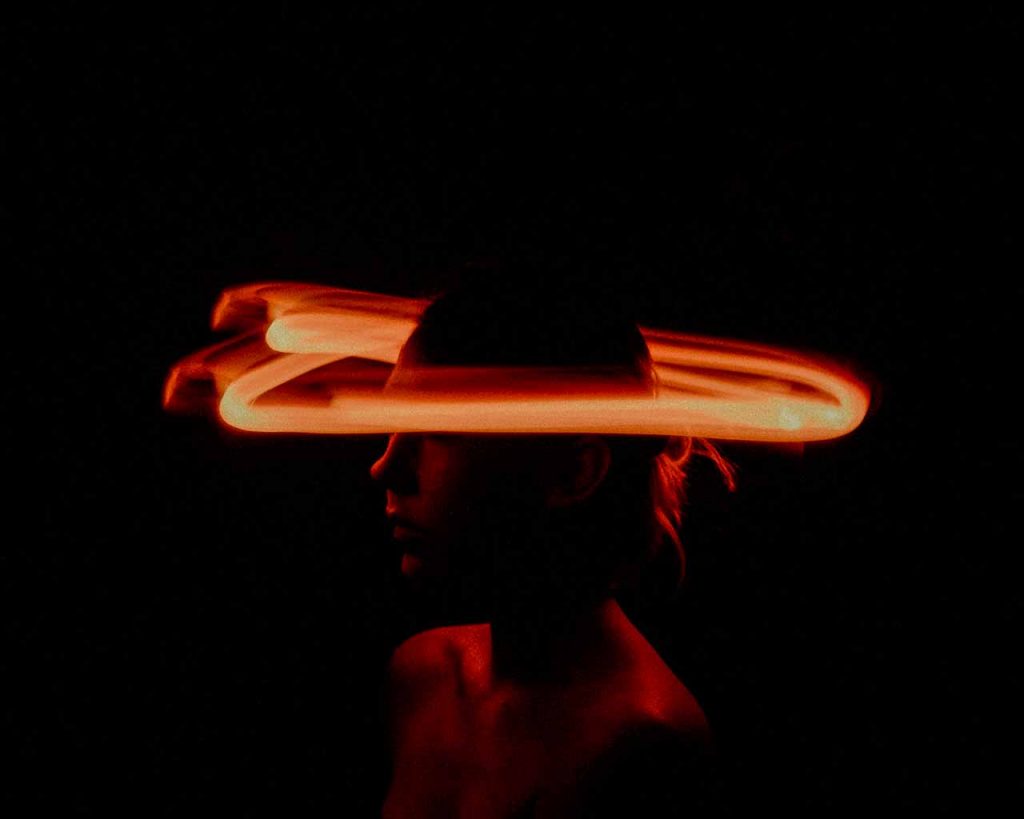 One of the nicest things about becoming a photographer
One of the nicest things about becoming a photographer using my system is that you can do it at your own pace, with no boss to hassle you or look over your shoulder. If you want to get up to speed really soon , then you can but if you want to be cautious and careful and take your time and work at your own speed then you can do that as well, the choice really is yours. Its fantastic, no real job would allow you to be so flexible.
You know, this type of work from home business works so well for so many different types of people because you arrange it how you want to. And with photography there are so many different areas of interest that there is an avenue that will suit almost anyone.
When we think of photography we instantly think of what we see most commonly in our everyday places but there is so much more to photography. Your world is crammed full of images and those images have to come from somewhere, and that's where you come in. Let me show you how to do it!
Young mothers often want to go back to work but are restricted to working around the kids school or nursery school times. This system will actually show you how to research and investigate any area of photography that you want to get into and you can then make a sensible educated decision about how to move forward and grow in that area.
There's absolutely nothing to stop you working from home as a photographer. You could use your home to shoot studio shots as well with some innovative ideas and information on how to go about drumming up business all detailed in my system you will have a great time learning new skills and earning some extra income at the same time. Finish up a session with a nice cup of tea and go pick up the kids. Anyone could do this!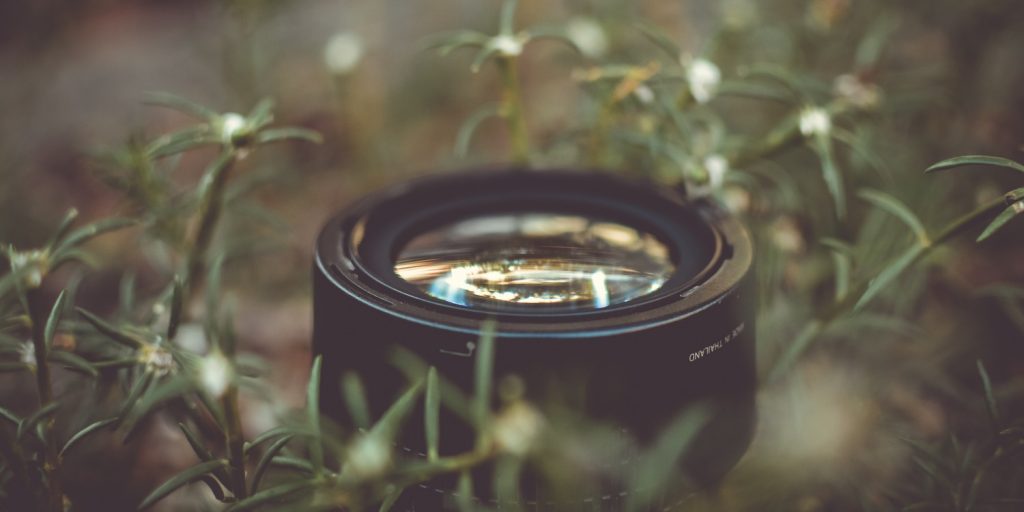 Photography is a wonderful industry
Photography is a wonderful industry with a wide a varied range of subjects that you can specialize in or just generalize in, you have so much flexibility.
My system will get you started, help you by showing you the best ways to make money as soon as possible and then most people will find that they have a particular flare or special interest in a certain subject.
I once viewed an exhibition from a young female photographer. She had bought special photographic equipment that could take pictures inside tiny holes and the exhibition showed images from within her own body! It didn't get my long term interest , but hey, she makes a living doing that and she enjoys it, great stuff! Just think , what other applications or business's might have a use for a photographer being able to take pictures inside tiny holes? And that's where you come in, let me show you how to go about it!
Think your too old to start something new? Think again, my system has enough information to get you started and help you start to get the money coming in and the older you are the easier it will be for you to get on with people.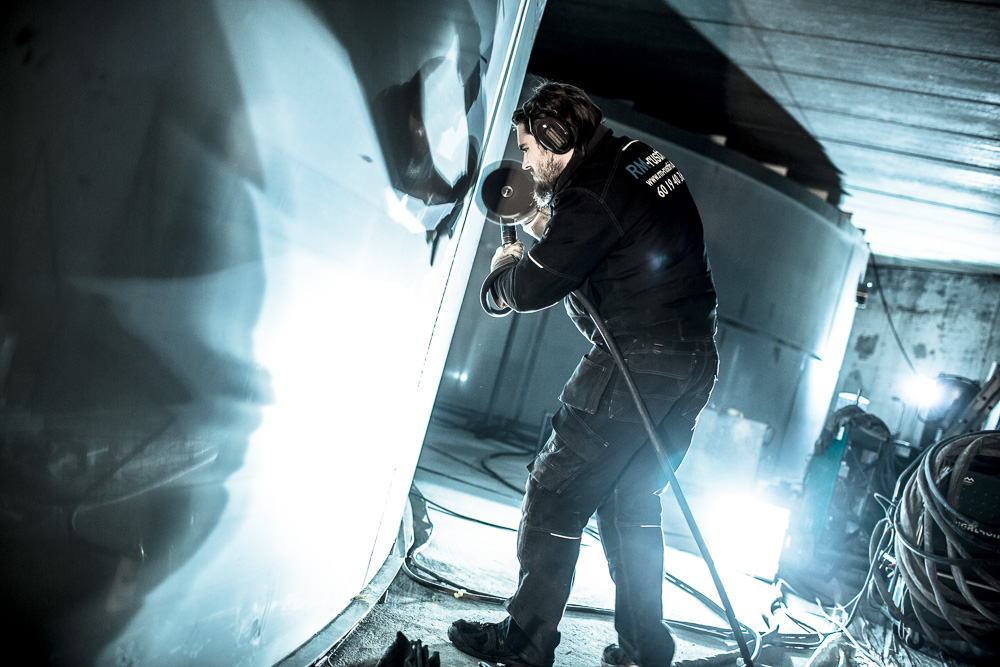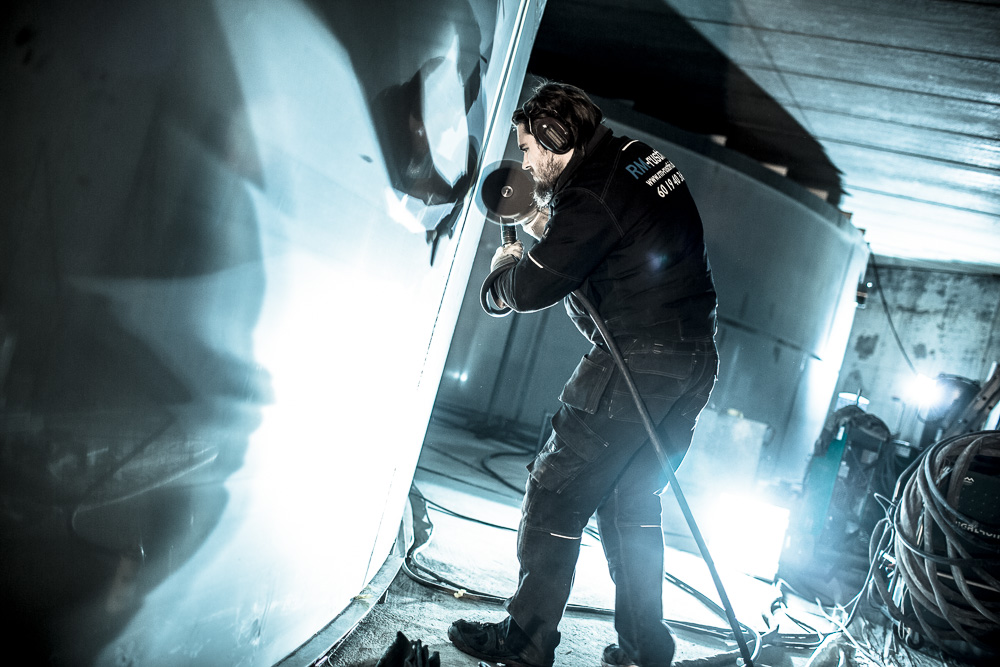 Some of the best photographers I know are collecting their pension.
The general public always seem to warm to older people as they are often seen as less intimidating and older people are often better at talking and making friends, just think of your own grandparents, everyone loves grandparents and one big key to success in some areas of photography is striking a good relationship with people. Could you make a particularly awkward or shy person feel at ease enough to capture they're portrait? And that's where you come in, let me show you how to do it!
Are YOU fed up with your 9 to 5 job?
Would YOU like to earn extra money from something as interesting and varied as photography?
Learn the FAST TRACK secrets needed to earn an income from your own photography!
Discover how to make an income from selling pictures of almost anything!
You don't even need to give up your current job straight away, no risk to your current income, you can start earning slowly, and build up your confidence and security before making it full time, or you can get a head start, take the plunge NOW! ANDYOU will learn the secrets that professional photographers use to sell their pictures world wide.
Imagine how great would it be if you could sell your pictures across your country or in fact, all around the world! Discover how publications and agencies will contact you for your photographs year after year from all sorts of different countries.
Learn how to create a passive income from work you do now that could last for years!
Thousands of publications are crying out for pictures and images EVERY DAY!
YOU can supply them! But how do you go about finding the contact information? or what type of picture all those magazines and newspapers need (especially those publications in other countries)
The initial part of my system which is in ebook form shows you how to do it, shows you how to find an outlet for almost any subject matter from fashion magazines to newspapers, to scientific and medical journals, pets, men's specific interest publications, women's interest, sports, industry, publications need pictures, thousands and thousands of pictures and Daily!
In my book, I will tell you how to source them and how to feed those markets with good material.
What's more, once you start, these markets are so hungry for new, fresh material that you will find they will contact you to supply more material in the future; its almost self-perpetuating.
You will wish you started this sooner. When I first started making a full time income from photography I used to regularly forget that I was going to work, it just doesn't seem like working, its so much fun just being able to make an income from taking photographs that it just doesn't seem like work at all and its still the same even after years of working as a photographer.
When I think back to my old job and all the hours I used to work, shift patterns, public holidays it was terrible. Why would you want to do anything else other than make a living from photography? I also want to show you how to.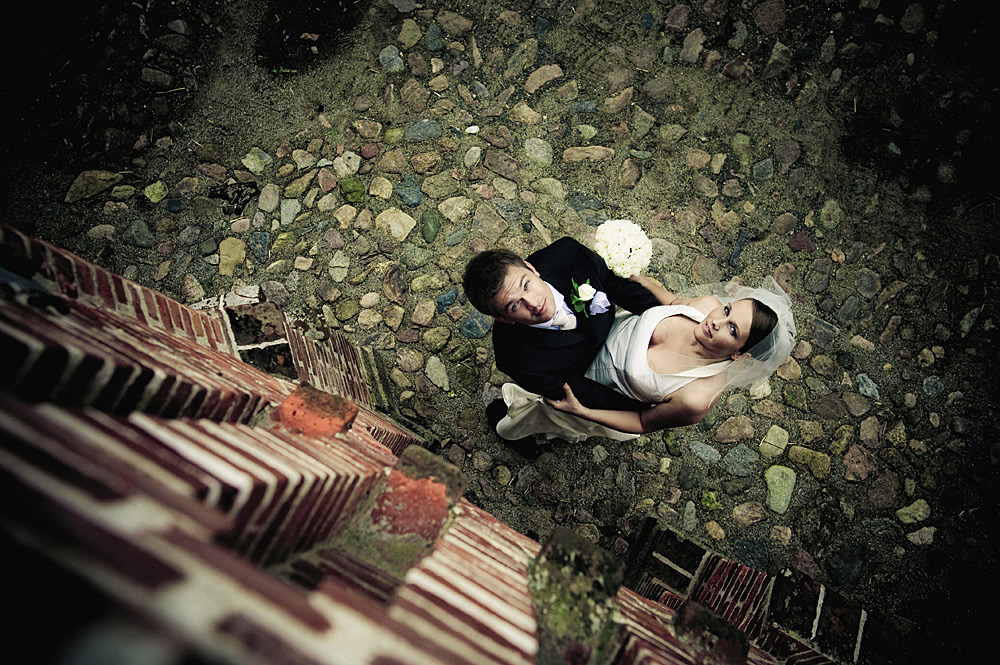 Learn how to put your income onto auto pilot and get paid for repeat sales of your pictures whilst enjoying even more income from taking new pictures!
You don't get many opportunities in life like this one. To be honest, I'm not sure I'm doing the right thing with this system as it will create a lot of extra work for me and take a lot of my time.
Why?
Because everyone who buys my ebook will get access to the membership area.My system details how to go about identifying potential markets for your photography, how to prepare your material and how to sell it.
I will also show you how using a very simple technique you can identify if there is a market available for a particular type of photography before you even start. Don't waste your time chasing after pictures and images that are not going to make you any money. This simple technique, detailed in my system, as well as other techniques, is what separates amateur photographers from the professionals and can mean the difference between success and failure.
As if that's not enough, my system then describes and reveals how to "repeat-sell" your pictures so that you earn even more money from the same pictures. And there's more, my system then reveals how to put your pictures on "auto pilot" so that you can sit back and wait for the money to keep coming in for years afterwards!
YES, that's right, if dealt with in the right way your pictures could sell for years, all around the world.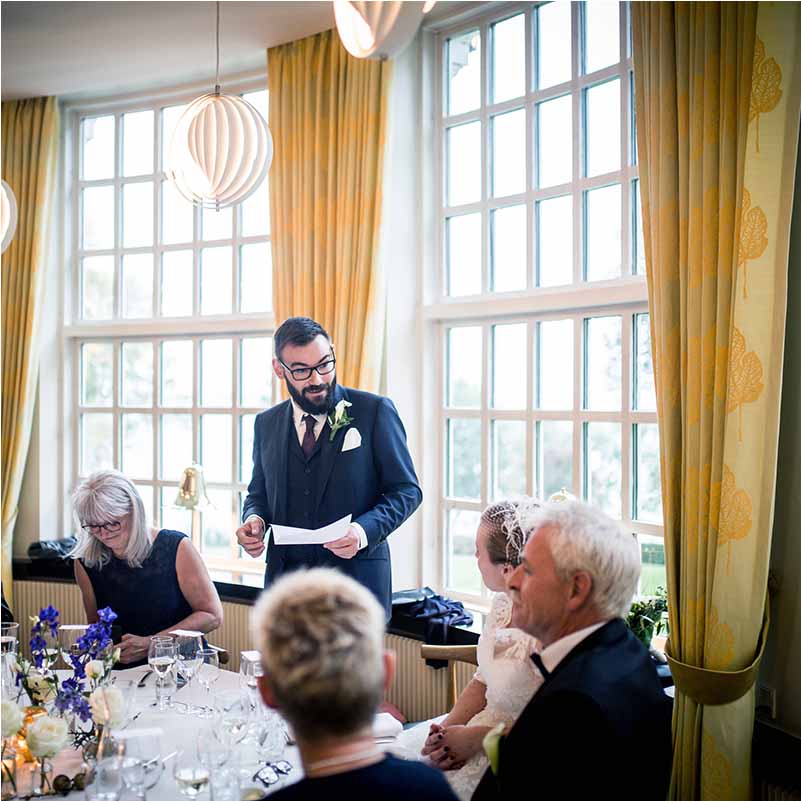 Before I go on, I'd like to point out that this is not a "get rich quick scheme".
Professional photography is something to be enjoyed. It is important to have fun as well; as with all the best things in life, if you don't enjoy it, you most likely won't succeed in it. If you have a passion for it , it will help enormously as well , but these are not the important things that will help you get on and make an income.
What my system will show you is how you can, in your spare time, make some extra income, or go full steam ahead and make a good living. If you are relatively new to photography, I would advise you to do this on a part time basis initially.
This will give you a feel for the industry and how it works while you build your contacts and your confidence. Remember, we learn something new everyday of our lives, its how you use the information you learn that can make the difference to the quality of your life, take action now and get my system today!
"What if I cant take pictures? , my holiday pictures are OK but I know they are not professional pictures" this is a common worry and with my system you learn as you earn.
More articles here:
I can show you how you make an income even just from using a compact camera!
That's right, you don't even need any fancy pants all singing all dancing photographic kit to make some extra cash, my book shows you how!
If you feel comfortable taking pictures and feel you have more ability than the "average Joe", then it's very possible that you can make a substantial income much sooner from photography.
As with many things in life, the effort you put in will have a direct result on what you get back, both in rewards and satisfaction. So, in summary… YOU WILL
Learn how to avoid all the pitfalls and mistakes I and many others made in the beginning.
Learn how to find the most likely places to go take money earning pictures.
Discover how to sell the same pictures not once but several times.
Discover the way to find markets and outlets to sell your pictures all over the world.
Save hours and days by discovering how to put your photo sales onto "autopilot".
Increase your photographic skills while you earn money in the process.
Discover the practices and principles that will allow you to develop your own ideas and find new markets and create long term work for yourself!
Don't rely on others.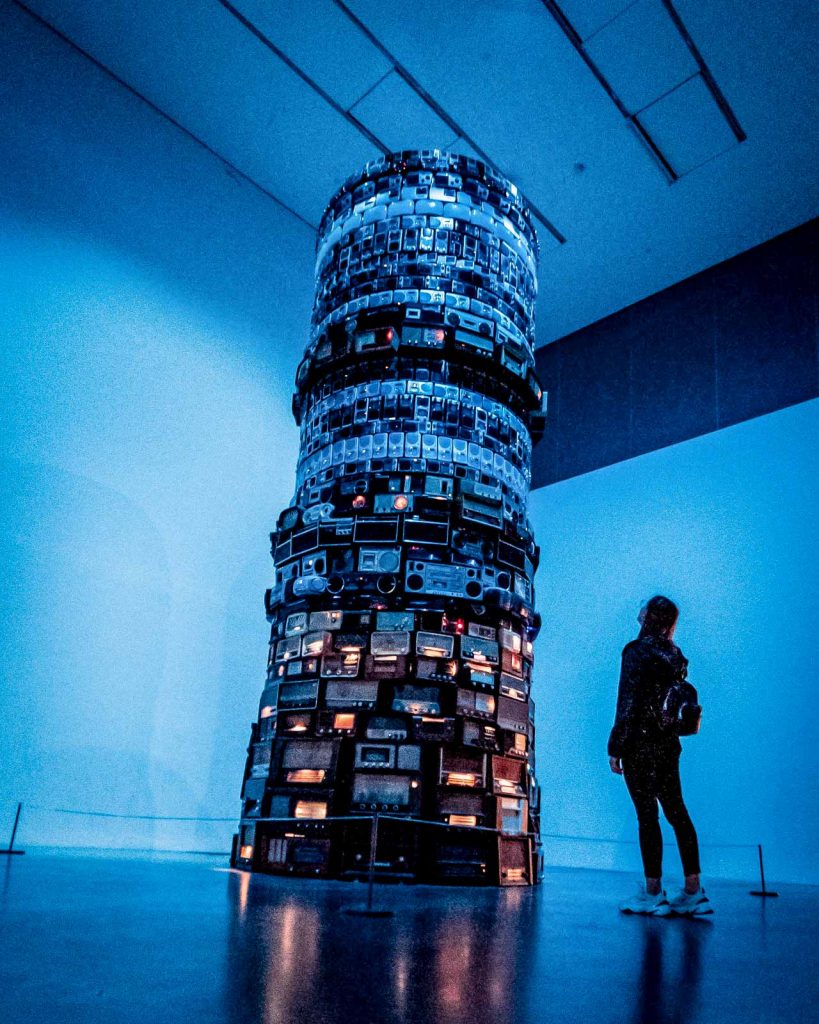 Access the "photography secrets" ebooks online while we are in upgrade mode and get access to the members area and all the other good stuff that goes with it! you can access the members area for 21 days for free and if yo like the lessons and the tuition and you decide to stay on as a member you will be billed $27.00 per month every month that you stay as a member for.
you also need to know that the book is much better value than you may think.
One you purchase "photography secrets", you will also get unlimited access to the membership area inside the photography jobs site right here. After your payment has processed you will instantly get sent your membership login and password details.
This is what's inside….
In addition to this I will be releasing new marketing tactics every month, things that actually work, not ideas, not suggestions, marketing tactics that work and work well.
I will also be instructing you with strategies to use and if you don't understand the difference between strategies & tactics, this is vital if you want to build a long term business or grow your business from where you are now.
Benefits of Photography Jobs Memberships
| What you get | Lite | Advanced |
| --- | --- | --- |
| Monthly Photography Marketing Letter | Yes | Yes |
| Monthly Marketing Hot Sheet | Yes | Yes |
| Photographic Marketing RESOURCE DIRECTORY | Yes | Yes |
| On-Line Marketing Success Strategies | Yes | Yes |
| Access to Elite Marketing Materials for Photographers | No | Yes |
| Photographic Agencies | Yes | Yes |
| Press Industry Tips | No | Yes |
| Interviews with Professionals Photographers | No | Yes |
| Knowledge Bank Marketing for Photographers | Yes | Yes |
| Photographic Marketing Teleseminars & Webinars | Yes | Yes |
| Photographic Form Templates e.g. Model Release Forms, NDA Forms | Yes | Yes |
| Advanced level Marketing tactics | No | Yes |
| Photographic Business Growth Models | No | Yes |
| How to Continually find NEW Customers | No | Yes |
| How to use your Photographic Skills in Unusual ways to Create Income | Yes | Yes |
| How to Create Information Products you can Sell Online | Yes | Yes |
| Knowledge Base of Marketing for your Photographic Website & Images | Yes | Yes |
| Advanced Online Marketing Tactics | No | Yes |
| Automating Your Photographic Marketing | No | Yes |
| Discover how to Generate Real Work for you on a Regular Basis | Yes | Yes |
| Advanced strategies to continue growth | No | Yes |
| Lessons & Regular Photographic Webinars | No | Yes |
IF YOU LIKED THIS ARTICLE PLEASE ADD A COMMENT WHAT YOU LEARNED !!!!