When did you travel into the artistic world??
The first step I did seven years ago. I started as a stock model, made pictures of me for other digital and traditional artists. By seeing all these beautiful works made with my own pictures I tried to do this on my own. Because art was a big part of my life since I was a child I experienced a lot with the new medium – Photoshop. I started with photomanipulations, later I tried Digital Painting and Photo Retouching.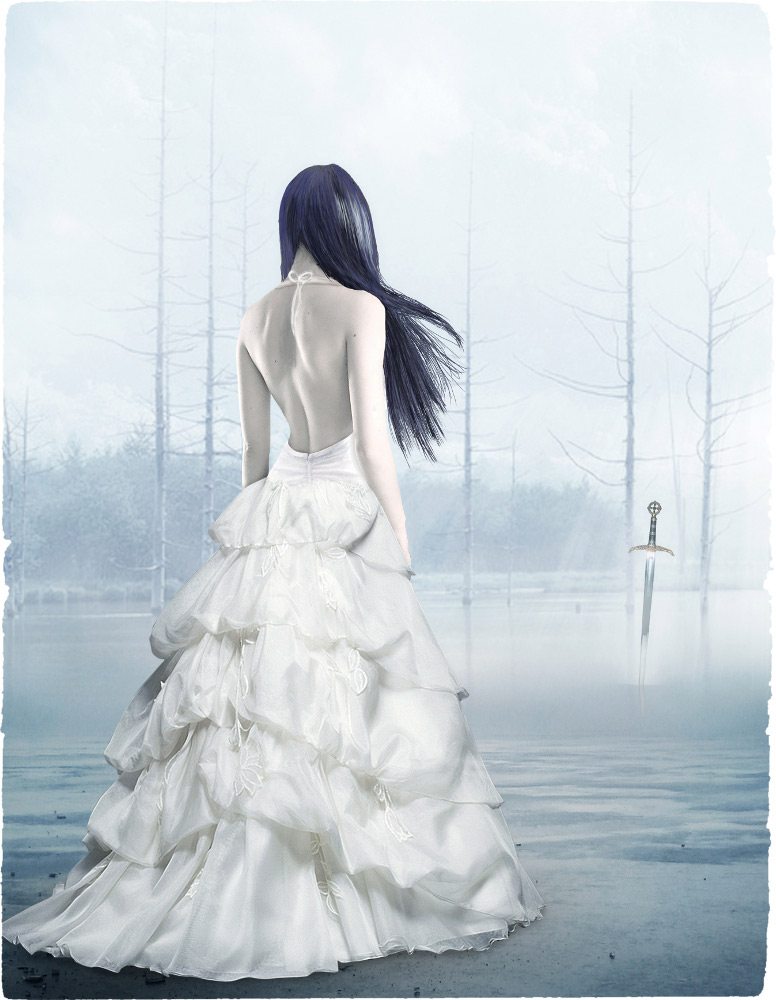 What are your plans for the future??
To be my own stock model is still a big part of my art. I have a lot of plans for inspiring photo shootings. And I plan to work round to make more commercial works.
Tell us about your artwork – What thoughts you have when you work?
The thoughts depend on every work that I make. Every picture is an image of me and my life. This is one reason why I use myself as model for my works. I like to take the model in a far unrealistic world without any civilization. There is just a girl like me in her own dream land. There is nothing else just her, her feelings, her thoughts, her personality. My pictures are for all who want the dream away from all this reality.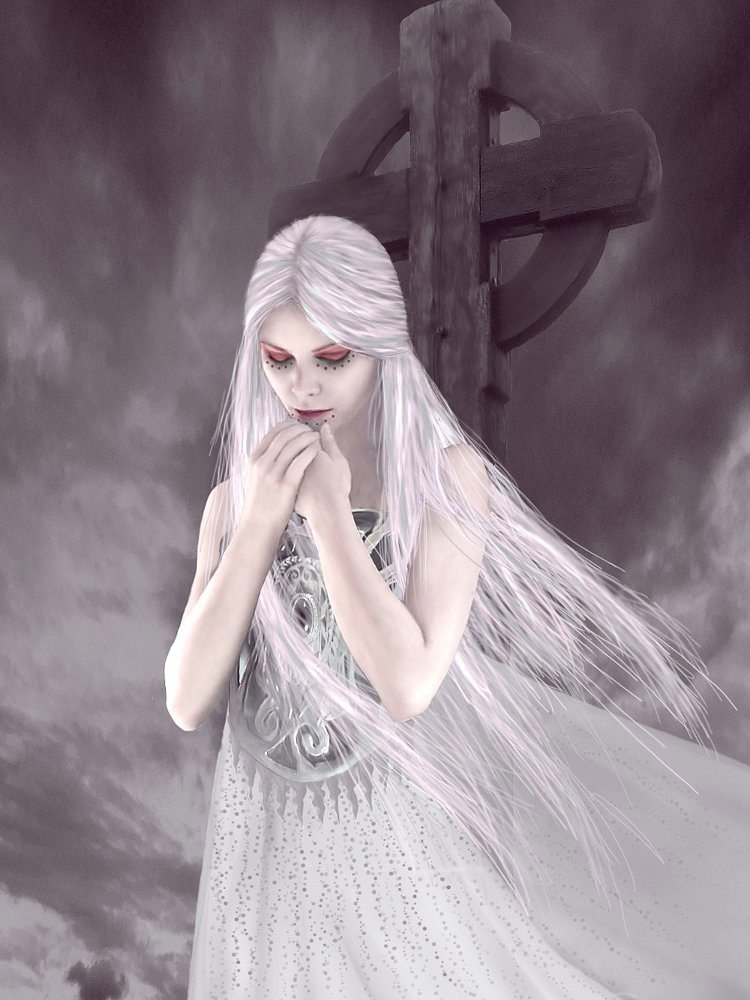 Name 3 people that have been your inspiration?
Luis Royo is one of my favorite artists. Nobody else has the talent to show so much strength in so beautiful female bodies. I like the atmosphere in Victoria Frances' picture because of the lovely illustration of loneliness. And I admire the fantastic imagination of Marcela Bolivar.
How often do you make your art?
There is now regularity. I make art when there is an image in my mind I have to achieve or when I get a huge moment of inspiration.
Did you exhibit your work somewhere?
I still had no chance to exhibit my works. But I would seize the chance.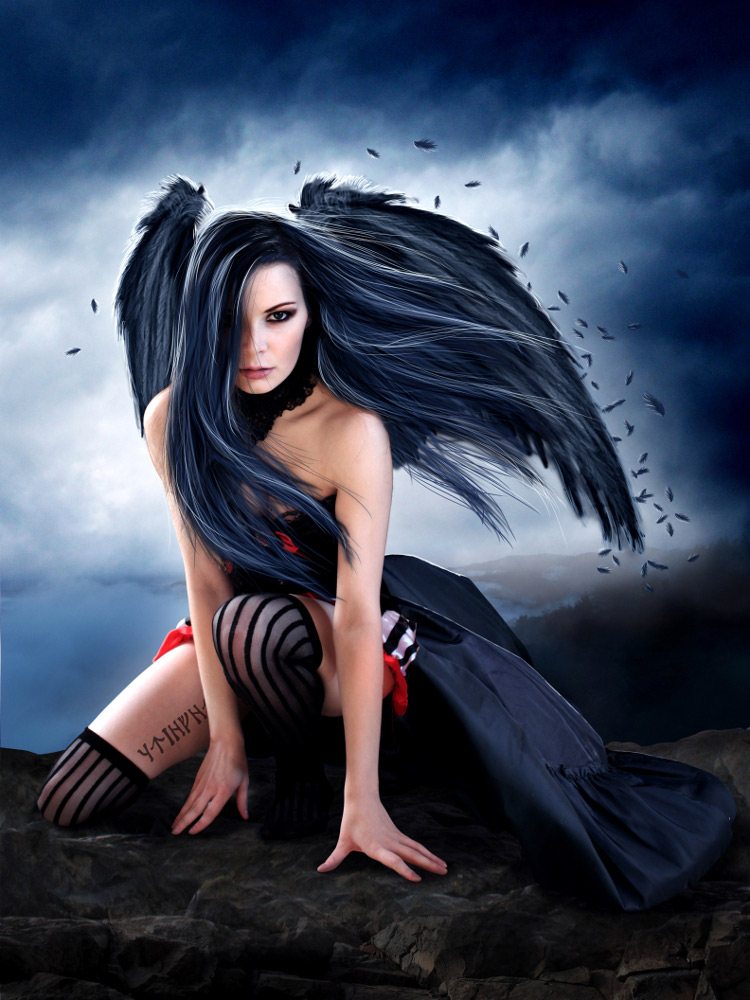 What is your biggest dream?
I'm still looking for the right dream. Until this the art will help me to find the right way.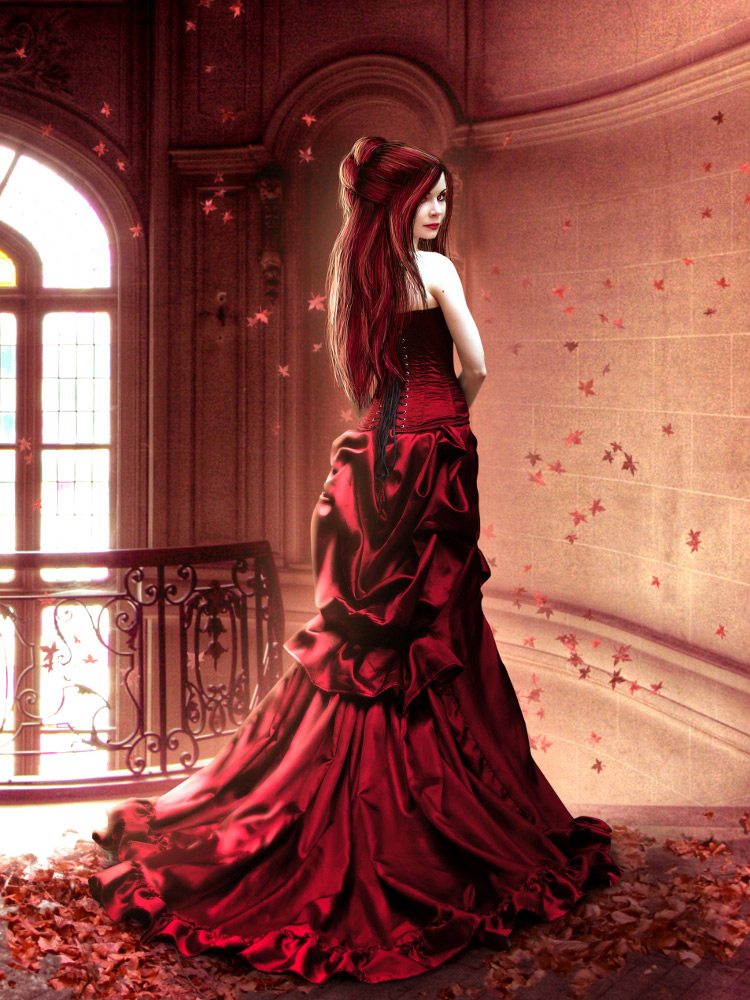 :: En fotograf :: En bryllupsfotograf :: En modefotograf :: En Landskabsfotograf :: En Portrætfotograf :: En Kunstfotograf :: En Reklamefotograf :: En Børnefotograf:: En Pressefotograf :: Find Fotograf ::