When did you travel into the artistic world?
My journey in to photography began seriously in early 2009, initially being inspired by the beautiful north of England and shooting traditional colour landscapes.  Though the work I was producing at the time was to my mind relatively pleasing to the eye, I always preferred black and white photography so began to concentrate all my efforts on that.  Additionally, because I live in London and the landscape was less inspiring, I turned my attention to the south coast of England and began to shoot seascapes with man-made elements as the main subject in the image.
Towards the end of 2009 I discovered the art of long exposure photography and from thereon I was like a man obsessed.  It took me some time to really understand the technical aspects needed to produce this type of work and after many failed attempts towards the end of 2010 I finally got to a place where I was 100% happy with the images I was producing.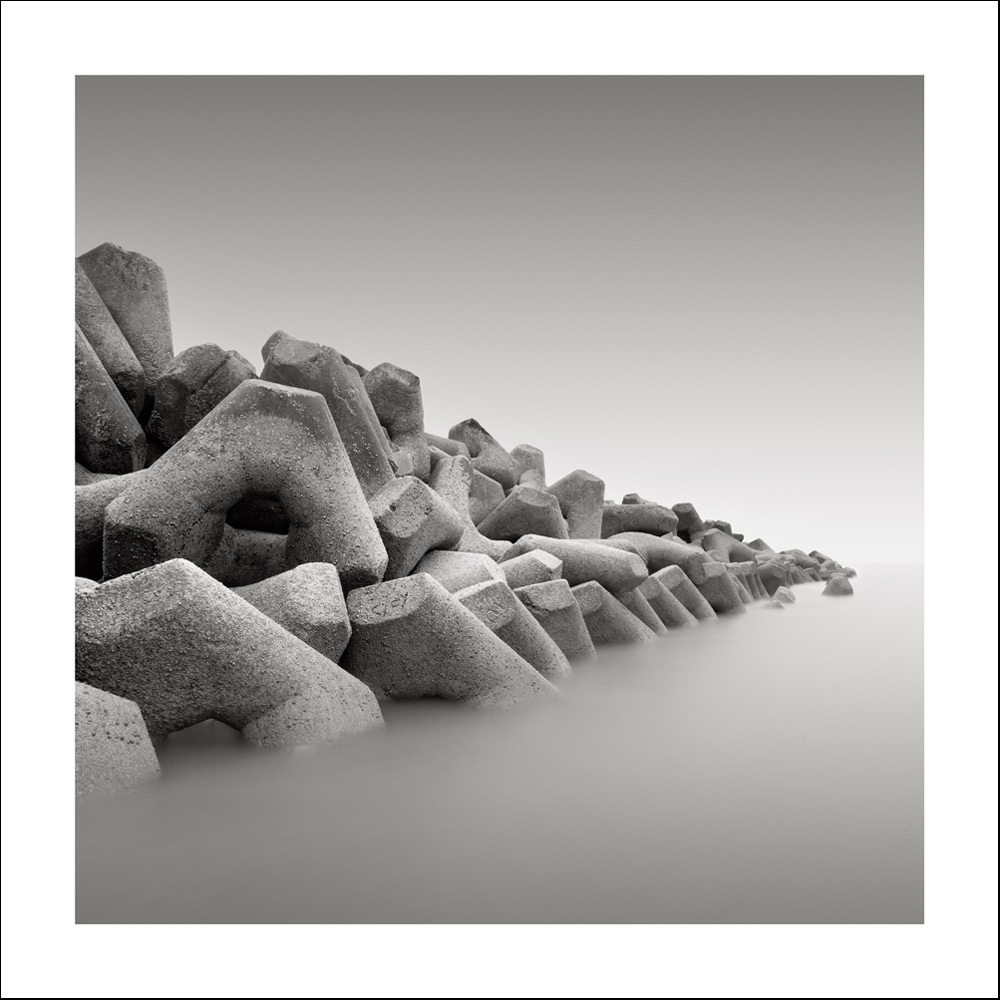 What are your plans for the future?
The reason I started photography was not to make any profit out of it, I simply love getting out there and taking photos.  However, 2011 saw quite a few positive developments; I started to make some sales, I gained representation, had my first exhibition and ran a workshop with another photographer.
For the future I want to continue to devote much of my time to further challenging myself in the work I do.  But, I also want to focus on marketing myself better this year and to run further workshops guiding others on how to achieve their own goals.
Name 3 people that have been your inspiration?
There was no single photographer that inspired me to start out on this path, but more the natural landscape itself that made me want to pick up a camera.  Soon though I found myself appreciating other artists work more and more, but at the start I was even unaware of the great Ansel Adams.
When I started to learn about photography, I read a lot of books and stumbled across a book written by Lee Frost.  That book helped me on my way to understanding a lot of the fundamentals of photography, so really I would say he was the first photographer to inspire me.
The first long exposure photograph I ever encountered was by an amateur photographer called Giles McGarry.  Giles and I have actually now become friends, he is a fantastic black and white photographer and he continues to inspire me.
The third person is a difficult one to answer, as there are so many great photographers out there so I'm going to be cheeky and name two more. Joel Tjintjelaar and Jeff Gaydash both inspire me, but have both been very helpful in getting me to get to where I am today.  It has taken me a while to develop my skills in this style of photography and both of these guys have been very generous in replying to requests for help and guidance.
Tell us about your artwork – What thoughts you have when you work?
Long exposure photography really appeals to my meticulous nature, I enjoy symmetry and clean lines and this is conveyed in much of my work.  Many of the man-made subjects that I shoot are very graphic in texture and I use long exposures to isolate them, so the composition is less cluttered.
Much of the time when I'm actually out shooting, I just feel at ease with my surroundings.  As many of my fellow photographers that know me will testify, I'm usually not happy unless I'm knee deep in water.  It's important for me to connect as much as possible with those surroundings to appreciate the elements to remember what I was feeling at the time when I'm back at home, in the warm and processing the image.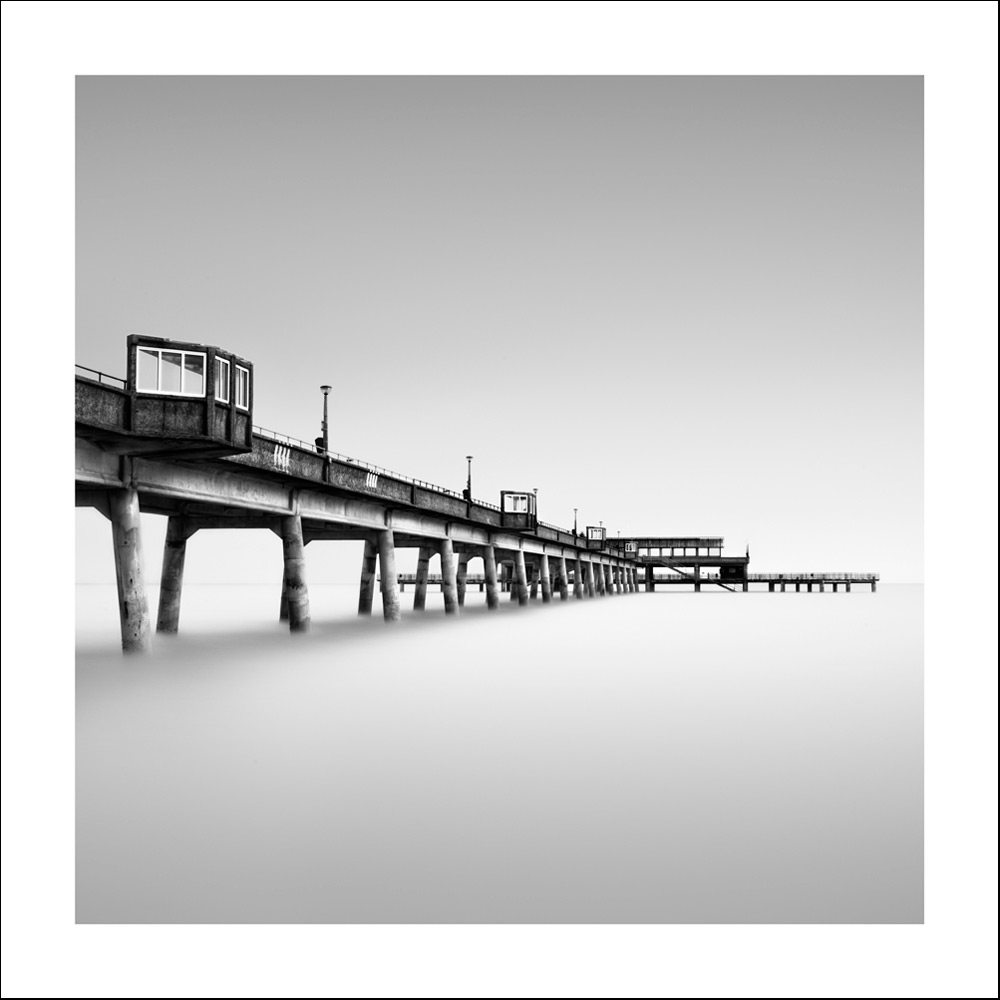 How often do you make your art?
There's rarely a day that goes by that I'm not working on something in some manner.  But I don't produce new work everyday, it's more a case of going over shots that I already have and learning new techniques on how to process them.
Regrettably, due to the constraints of everyday life I don't get out as much as I would like.  Also because I shoot mostly seascapes and live in London it is quite difficult to get to the coast and when I do, the weather doesn't always go in my favour.
Did you exhibit your work somewhere?
Actually, my first exhibition started at the beginning of December 2011 and runs until the end of January 2012.  The run up to the exhibition was a steep learning curve in getting the prints right and who would have thought that something simple like choosing how to frame them would be such a headache.  But, I'm pleased to say that I got there in the end and hope to continue to exhibit throughout the coming year.  For further details on upcoming events please visit:  http://www.artdoglondon.co.uk – and go to the NEWS page.
What is your biggest dream?
The biggest dream would be to make this a full time profession because there doesn't seem enough time in the day to dedicate to my work.  Although I am very conscious that if it were to become reality that it may detract from the enjoyment I get from it now and I don't want to lose that.
For the year ahead though my biggest dream, is to get one of my images in to the prestigious: Take A View, Landscape Photographer Of The Year.  Last year one of my images was shortlisted, but did not make the final publication.
:: En fotograf :: En bryllupsfotograf :: En modefotograf :: En Landskabsfotograf :: En Portrætfotograf :: En Kunstfotograf :: En Reklamefotograf :: En Børnefotograf:: En Pressefotograf :: Find Fotograf ::